Meeting Single Japanese Girls in Tokyo
Meeting single Japanese Girls in Tokyo used to be easy, with a lot of Japanese women named 'Gaijin Hunters' trawling bars in Roppongi, Shinjuku, Ikebukuro and Shibuya actively hunting down white or black foreigners to bang them for the night or look for a partner. These days it's a little harder as there are less around with the internet dating scene where the girls do most of their hunting these days.
Most Japanese bars you try and enter only to be told 'Japanese Only' or 'Members Only' just means that they do not want foreigners inside. That's just how it is in most of the bars, even in 2016 the Japanese are still rather xenophobic and do not like foreigners all that much being as they are known for bringing trouble with them. That and the fact that if a Japanese girl is seen with a foreigner the local Japanese men will think of the girl as dirty and will not want to go anywhere near her in the future.
It's still ok to head to Tokyo as it's one of the worlds largest cities and has a ton of nightlife options. Meeting single Japanese Girls in Tokyo is still very easy with the right internet apps and a little game.
Meeting Single Girls in Roppongi
This is where you can find the most amount of gaijin and where they all go to party. The gaijin hunters looking for a foreigner hookup will head here too, so it's easy but with the warning that you will literally be harrassed by every Nigerian tout on the street and they will often chase you into stores. It isn't so bad these days, there are new laws in place they cannot touch you so if one Nigerian tout extends their arm to shake your hand whatever you do, do not shake their hand. Do not talk to them, do not follow them into their clip joint bars, they are all scammers and best to be avoided at all costs.
There will be some bars and nightclubs that don't allow foreigners, but again there are so many gaijin friendly ones that it isn't an issue. Additionally, this just means that you know any girl in a gaijin friendly bar is there because she likes foreigners.
There are many options for pickup bars to go to in Roppongi that it seems almost silly to mention any specific places. That said some gaijin friendly bars in Roppongi are Jumanji, Color, and Greenland. Gas Panic used to one of the best or worst, depending on which way you look at it. But Roppongi brings trouble too. For every good bar, there are 10 clip joints promising Eastern European strippers and hookers and more. "One Free Drink" or cheap drink offers and once inside you'll find you get drink spiked and wake up in a ditch somewhere with no money and huge charges on your credit cards. Meeting Single Girls in Roppongi is great, but you need to be very street smart if you head here.
If you are trying to pickup a Japanese girl in a bar or nightclub, smile and try and speak to her, if she is interested she will put in at least a little effort to speak English or basic Japanese. If she has absolutely no interest in you, she will ignore you or just walk off.
If you want some bigger nightclubs in Roppongi with great music and lots of dancing you can head to V2, Muse, or Ivy. Dancing after midnight is illegal however so it's not uncommon to find people in dance clubs standing completely still. It's a strange law that's been in place for a long time and I'm not sure when this will change.
A Great Resource To Find Gaijin Hunters
While you are here searching out sexy Japanese girls the gaijin hunters are on their laptops or phones searching us out as well. They are using Google to find new gaijin bars in Tokyo as well.
You can always try this site The name of the site basically means "Meet Up" and it's where you will find Japanese girls desperate to meet foreigners.
This is a great way for you to find out where gaijin hunters are going to be on a given night. If you are looking for slutty Japanese girls that like foreigners, bookmark that link for future use.
Meeting Single Japanese Girls Online in Tokyo
If you want to meet normal Single Japanese Girls in Tokyo, that aren't out trawling the bars looking for foreign cock every night, you can always try dating sites such as JapaneseCupid. These girls will be looking for romance, although some will be looking just for new friends or even a new hook up to have sex with a few times to try out foreigners for the first time.
Some girls don't like bars. Meeting Single Japanese girls online in Tokyo is another great tool to have in your arsenal.
Many of these single Japanese girls have never spoken to a gaijin / foreigner before, but that doesn't mean they don't have an active interest. For the most part, Japanese are shy for public affection. Holding hands, kissing, things that seem normal in the Western world are uncommon here and not something you should actively try and do.
You might be shocked at how meeting single Japanese girls are all almost completely fine having your first date at your hotel, that makes scoring a great deal easier. Put on a movie and next thing you know you're in bed with a Japanese Adult Video star.
You can check out Japan Cupid for free, just sign up and set your location to Tokyo and check out all of the single girls online. If you like what you see go ahead and register, if you don't you didn't pay anything so you lost nothing.
You will be able to get in contact with thousands of single Japanese girls within a few days when online dating, where as in Roppongi, Shinjuku and Shibuya you will meet like 10-20 a week.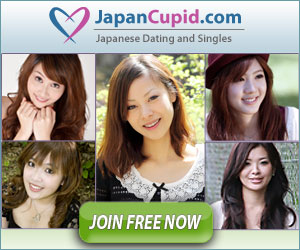 Good Luck Meeting Single Girls in Tokyo
Whether you are going out to meet single girls in the Tokyo nightlife or are meeting girls online you are going to have success in Tokyo. If you fail at meeting single Japanese girls in Tokyo, there are always blowjob bars on every second corner many foreigner friendly or even the soaplands in Yoshiwara to have paid for sex covered in nuru gel.
The nightlife in Tokyo is some of the best in the world. Just try and approach as many girls as you can, smile, and speak slowly. The more you try the more you will succeed.
Good luck when meeting single Japanese girls in Tokyo.