Dongguan China's Sin City And Biggest Red Light District
Dongguan in China is a great place to meet and find girls for sex and it is located in a manufacturing hub in southern China where it had the title of 'Sin City' for quite some time for anyone who knew about the city because it was the largest pay for play city in the entire country of China for such a long time.
Things changed for Dongguan however back in February 2014 with the Chinese government taking action and cracking down on all the KTV's and brothels and arresting sex workers and even regular customers who use the hookers services were swooped up at times.
There are 2,500 or more saunas and sexual massage parlors that are mostly visited by workers or people visiting from Hong Kong or Macau for weekend sex tourism trips. Finding girls for sex in Dongguan in the past before the crackdown was incredibly easy but now it has moved more to online meetups and getting your sex that way.
Most of the time you can just ask your hotel bell boy the guy that helps carry your bags to your room and open the front door to the hotel for you, experience shows that they will probably ask you before you ask them. 'You want a massage sir?' which basically means 'I know where you can go and have sex with some hot Chinese hookers if you want' and for 1,000 yuan (around $170 USD) you can get 2 hours of sex with two prostitutes in your hotel room at the same time. It's not bad value if you are in town.
The Chinese words you will hear is 'anmo, anmo?' which means 'Massage' in Chinese and usually it includes either a handjob, blowjob or full sex depending on how much you pay and where you go.



Since the crackdown though it's almost all gone on to the internet app they all use WeChat. Since the sex workers can't work out of the Karaoke places anymore they might stand around outside the building waiting for customers walking by. You open WeChat on your mobile cell phone and press the button that says 'People Nearby' and select the option for 'Females Only' and you will get a massive list of all WeChat girls that are nearby to you right now.
There are more than 300,000 hookers in Dongguan, China so you can definitely find sex very easily despite all the talks about raids and crackdowns.
Houje is the district you want to be in and all around the Houje International Hotel you will find erotic sexual services. There is a street called Swan Lake which is a street filled with bars and women that you can have sex with extremely easily. An average asking price in any bar in Houje is about $100 USD for 90 minutes.
There are also still saunas you can visit that will give you a handjob and great massage such as Eurasia Sauna, Jing Di Li Sauna, Hui Mei Sauna and Spa and many more you will see as you walk around Houje itself.
You can try and hit the nightlife bars and clubs in the Dongcheng District as many girls in Dongguan have a very high interest in foreigners so you have the chance with normal regular girls or if you want to fast track things you can just pay for sex and get it whenever you want.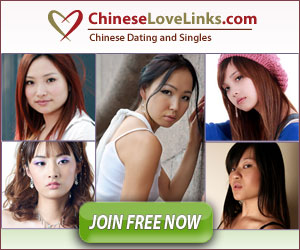 If you want to take the online dating approach there is always China Love Links which is free to join and view profiles and pictures of the girls looking for foreigners in Dongguan. You can just register for free and see if any of the women on there look good enough for you, if you find a hot one just send out messages to them all starting with a friendly amusing opener and go from there.
If the girls are on China Love Links, they can at least speak basic enough English to progress quite easily, you can then invite them out to dinner or take them to a bar and after that it's straight back to your hotel room to have sex pretty much 90% of the time here.
On China Love Links you have access to tens of thousands of girls and can contact them all instantly from the comfort of your hotel room or even your home country before you make the trip to Dongguan itself so you can have it all lined up perfectly for when you arrive with multiple girls and multiple dates setup.
Viagra is openly for sale in every pharmacy in Dongguan and no prescription is required, you can walk into any pharmacy and you will see signs advertising Viagra and Cialis on the front of the stores and they will hand them over no problem.



So you have two options really in Dongguan that are sure to get you laid and that is WeChat and 'People Nearby' sort to 'Females Only' and then you have the online dating China Love Links for normal regular girls. In the end, there is no such thing as free sex anyway so the choice is up to you which road you want to take in Dongguan, China.
Enjoy your time in Dongguan and most of all enjoy the sexy girls in Dongguan where you can find some of the hottest Chinese women you will find anywhere.